content
15/Apr/2015
Week #1 – Keep your account safe with the Webzen Security Month!
Greetings community!
We all use the Internet for our daily activities. We connect to work, study, play and chat with our friends and family.
Some of our behaviours might put the security of our personal data at risk, including our beloved game accounts. In order to help you understand the risks you face on line and keep your accounts safe we hereby proclaim the next 4 weeks to be the WEBZEN Security Month!
Each week, we will discuss a online security from a different angle, starting from your account.
How to be safe online
for Dummies!
1 – Your Account, the Holy Grail
2 – Your PC, the walls that cannot fall
3 – Email & phishing: All the roads lead to you
4 – The Wild Wild Web
Does it mean 4 weeks of boring walls of text? Don't worry: being safe doesn't mean getting bored!
Step 1: Protect your Account!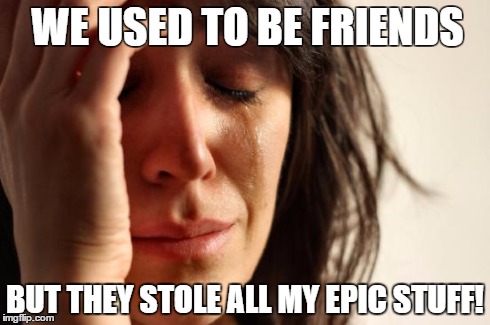 In an ideal world, we would be able to trust everybody. Unfortunately, very often we investigate cases where the culprit is someone who is close to the player, like a friend, a guildmate or even a family member.
Keep reading to learn how to protect your account.
1. Allowed countries - Upgrade your security to win!
Since last February, you can choose the countries your account can be accessed from, making sure that nobody can login from somewhere else. It only takes a minute to set it up, and you can update the list at any moment, for example before leaving for another country.
Click this link to access the MY ACCOUNT section of the WEBZEN portal. Before you can access your account information, you will need to sign in and verify yourself first. Just follow the instructions given on the page.
Next, scroll down to the "Allow Login from Selected Countries" section. Here you will be able to select up to 5 countries that you can access your account from. However, we suggest you only select the country you're actively playing from. For us, this would be Ireland.
Click the image to enlarge
You can also check the countries your account has been accessed from. Don't hesitate to contact us by ticket if you notice something suspicious, we will help you secure your account!
Step 1: Protect your Account!
Security Month Raffle
Upgrading your security always pays off, and in this case it might bring you great rewards!
Update the list of allowed countries for your account during the Webzen Security Month to take part in the final raffle.
25 WEBZEN players who have upgraded their security during the Security Month (before Monday 11th May, 23:59:59 UTC) will be randomly picked. These lucky players will be rewarded with 1,000 Bonus Wcoin. It's a win-win situation!
2. Password
You have found the Holy Grail of gaming: the rarest legendary equipment that everybody else is really envious about. Would you leave it unattended or would you lock it inside an impenetrable strongbox protected by a lethal enchantment?
Passwords are often the weakest link in account security.
Create a strong password!
Making sure they are complicated enough will make them more difficult to crack or guess:
Mix lower and upper case characters

Include numbers and special characters

The longer the password, the tougher it is to crack: use at least 10 characters.
Be unpredictable!
A lot of this information can be guessed from your social media pages or easily cracked. Avoid using the following:Don't use common words, although mixing parts of uncommon words is acceptable.

Important dates, such as birthdays or wedding anniversaries;

Your name, your family's / partner's / best friend's / pet's names;

Place of birth or holiday;

Favourite sport team or school names;

Number sequences.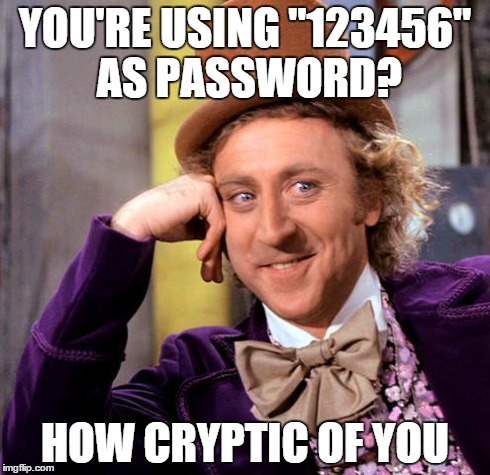 Keep it secret!
Don't use the same password for different accounts. Not all websites have the same level of security, and if your password gets stolen on an unprotected page, it can be used to take over all your accounts!

Don't share your passwords on the phone, by text or email. Store your passwords in a secure place, and guard them as your most cherished treasure.

Webzen employees will NEVER ask you for your password: we don't need it! If you receive a message or someone asks for it in game, it's a scam. Please take a screenshot and report the event by ticket.
3. Account sharing
You're going on holiday for a couple of weeks, but your guildmates need your help on the battlegrounds, so you give them your account details. They're your online friends, you've spent hours trolling on RaidCall with them, so nothing can possibly go wrong. Except that when you come back home, it's raining cats and dogs, your fridge is empty, and your character has disappeared.
You don't know who did that, since you have posted your login details on the guild forum: it could have been anyone. That's not all: the GMs cannot tell you who did this to you for privacy reasons. And your stuff is lost!
Lame, isn't it? Guess what, you could have avoided this situation by not sharing your account details, but if you still want to go that way, we might not be able to help you after all.
It can even be dangerous for your personal data: if you have used the same credentials for other accounts or services, someone might have access to your email or social media account, for example.
Account sharing is against our Terms of Service and can also endanger your personal data, along with your game account: do not give your login details away!
4. Be safe in game!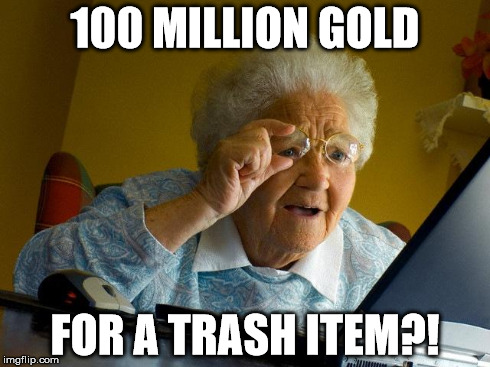 The last tip we have for you is to always make sure to check before accepting any transaction. You don't want to pay a lot of gold for a trash item, just because you didn't want to waste 10 seconds reading its description!
5. Make sure we can recognize you!
Update the personal information on your account: go to "My account" and add real life information like date of birth, name and address. We won't share it with anyone else, but this might allow us to identify you as the account creator, thus speeding up ticket responses and ultimately saving your account.
That's all for this week. Don't forget to upgrade your account security and stay safe on the Internet and in game!